Bring Home Barakah & Healing
Glam Islamic Art is more than just creating customized artwork & designer products for your home, it holds a greater value and purpose. We serve and strive to benefit you and your home with the words of Allah. we elevate your everyday by serving for a reminder. We also remind you your purpose though artwork we create for you. We strive to bring you closer to your deen & to the love of Allah and find your healing through Zikr(remembrance of Allah through our artwork). Our value is gained when people find their purpose and healing through zikr.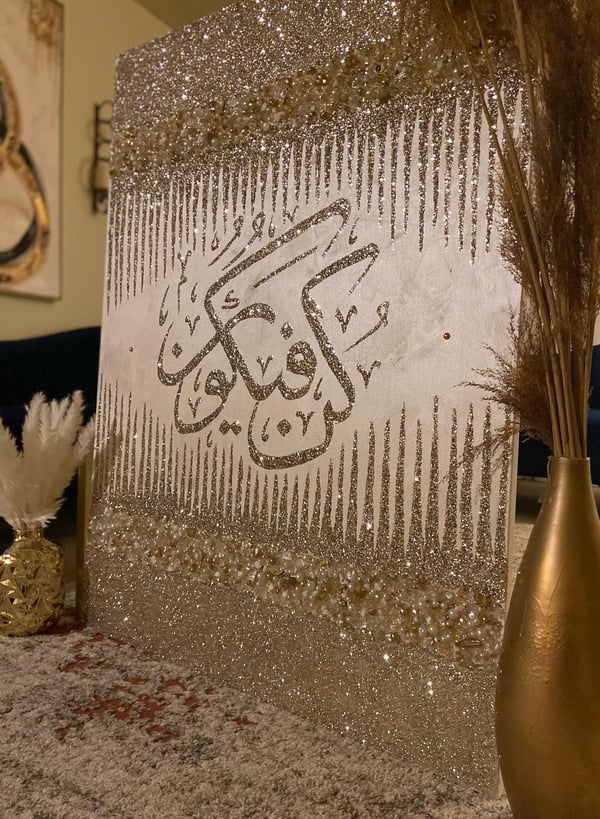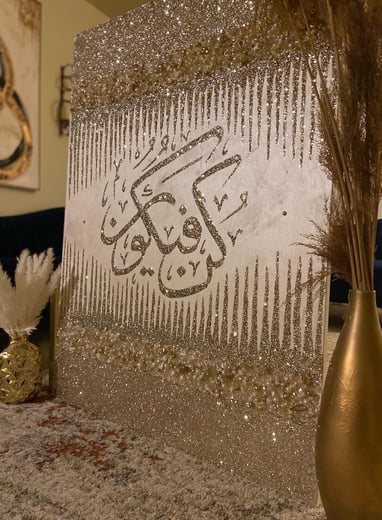 A Small Business founded by Artist & Designer Sarwat Khan who is aesthetically dedicated to bring your creative vision to reality. Who understand the artistic value in our everyday life can be attained by switching our paradigm to deen and healing through the Words of Allah.
She have made quality her habit. It's not something that she just strive for – she live by this principle every day. While most of the things about the creative process will be forgotten, the excellence of custom artwork, products and services remembered and highly appreciated by her clients and customers.
We are committed to practice being honest and showing a consistent and uncompromising adherence to strong moral of our deen and ethical principals and values in our work for our client.
And our clients are a witness and swears by it.
We are dedicated to make your craziest dream into a reality. We create artwork that's designed specifically for your dream home, coordinating to not just decor but the hues of your walls, the palette of your surrounding. The Verse/Surah/Duas that touches your souls and speaks your heart, grants you healing, and remind you of Allah!
Along the way, we turn it into a story. A story which tell the story from the Quran. A story which becomes your story of Quran. SubhanAllah!
We take pleasure in Enlightening your homes with Light(Noor) of Allah's Words and designing your dream artwork and products that fullfills your deeni needs.